Shortly about me
---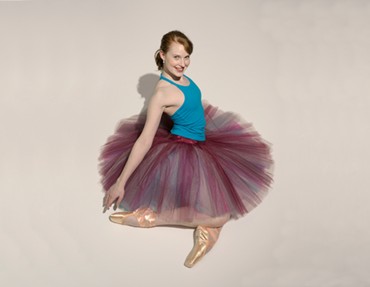 © Rex Tranter
I am a dancer, choreographer, and dance educator.
Currently, I am a member of ARC Dance Company — a contemporary ballet company based in Seattle, a working choreographer, on faculty at ARC School of Ballet, and a Guest Artist and teacher. I have also performed professionally with Cincinnati Ballet, Cincinnati Opera, Pacific Northwest Ballet while a Professional Division student, and as a Guest Artist with various companies.
I began my choreographic career in 2011 with concert:nova, a collaboration between Cincinnati Symphony and Cincinnati Ballet. Since then, I've choreographed on other professionals, youth companies, and students, including creating contemporary solos for the Youth America Grand Prix Finals.
I have been teaching dance since 2010 for ages 3 through adult. My extensive training background gives me the foundation I need to teach ballet, modern, pointe, variations, contemporary, conditioning, and to coach students privately. I've had the pleasure of teaching at several wonderful institutions, including being a Founding Faculty member of The Studios Center for the Performing Arts.