Dancer Biography
---
Erin has been a professional dancer since the age of 18. She is currently in her fourth season with ARC Dance Company, a contemporary ballet company based in Seattle.
She has also performed professionally with Pacific Northwest Ballet*, Cincinnati Ballet, Cincinnati Opera, concert:nova – an annual collaboration between Cincinnati Symphony and Cincinnati Ballet members, at the Hungarian National Opera House under the direction of Gabor Kevehazi – former Artistic Director of the Hungarian National Ballet, and as a Guest Artist with various companies. Erin has been dancing since she was 5. Her training background includes Pacific Northwest Ballet School, American Ballet Theatre, Boston Ballet, Hungarian National Dance Academy, and 8 or more years of modern, jazz, and tap training.
*as a member of the Corps de Ballet while a Professional Division student.
more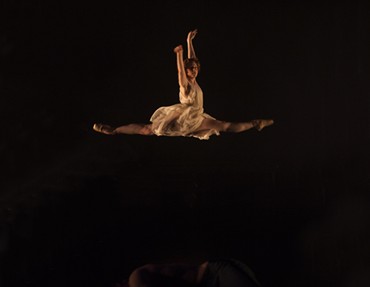 © Tim Summers